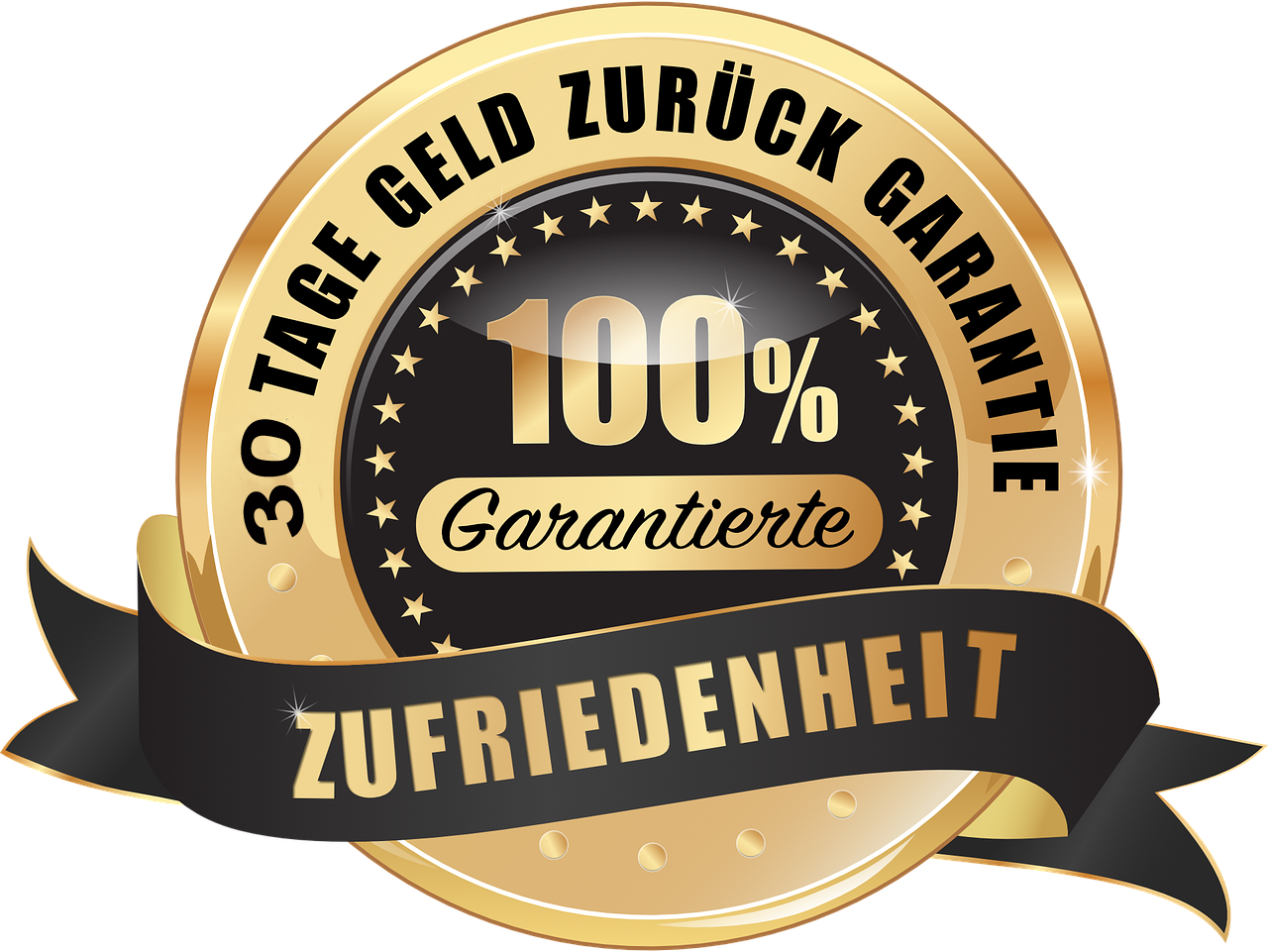 Three things for your success
Social-Media
Use the reach of facebook and let
your customers recruit for you
Smart-Order
In the future, customers will order online via
Smartphone or Tablet
Table Reservation
Access to the free reservation system
confirm by smartphone
Have you always dreamed of your own ordering system, but haven't taken the step yet? Then get the order system from Fast-Food-Hero now!
You have been dealing with this topic for some time and are looking for an ordering system for your restaurant and don't feel like giving your hard-earned money to the big delivery platforms in the form of commissions or monthly fees? You don't have the know-how to build your own shop? To program a shop is too expensive for you?
Our shop system is preconfigured for you, you can start immediately. We only charge a one-time provision fee, no further costs. After you have bought our shop system, you will receive a link to your online access within the next 24 hours. As soon as you have logged in, you will be guided through the settings by our intuitive user interface, no worries, the setup is child's play.
Accept your first online order tonight from your website or Facebook page!
In just minutes, you have a powerful and intuitive ordering system that lets your customers place orders from your website, Facebook page, and mobile app.
No matter how fast your business grows, you have unlimited orders with zero commissions or monthly fees.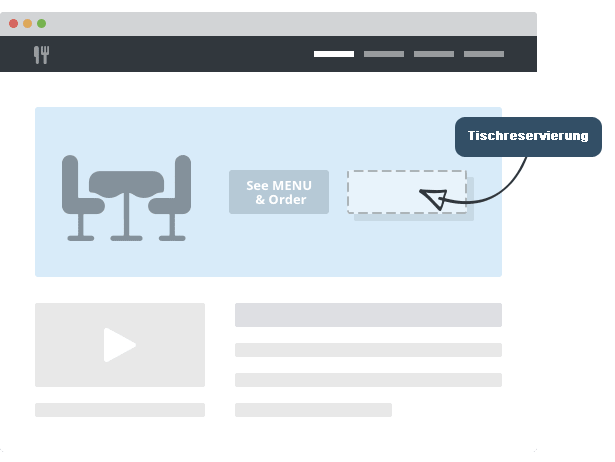 Orders & table reservations directly to your smartphone or tablet
You'll immediately receive a push notification on your Android or iOS device when customers place an order or reserve a table. Cha-Ching!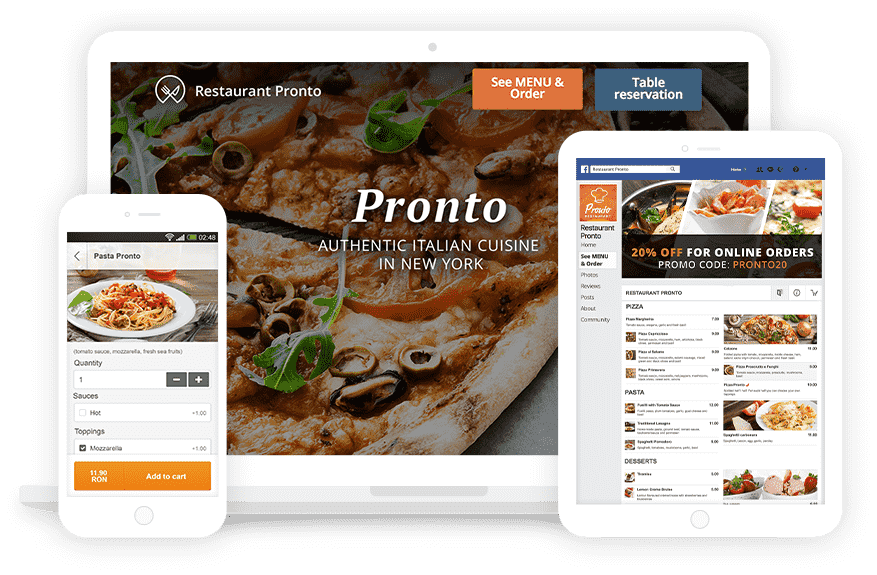 Table reservations with order of meals in advance
Add the "Table Reservations" button to your website and allow your customers to book a table online for free.
You can even allow ordering food in advance and prepare dishes when your customers arrive. Happy customers, faster table turnover. Perfect.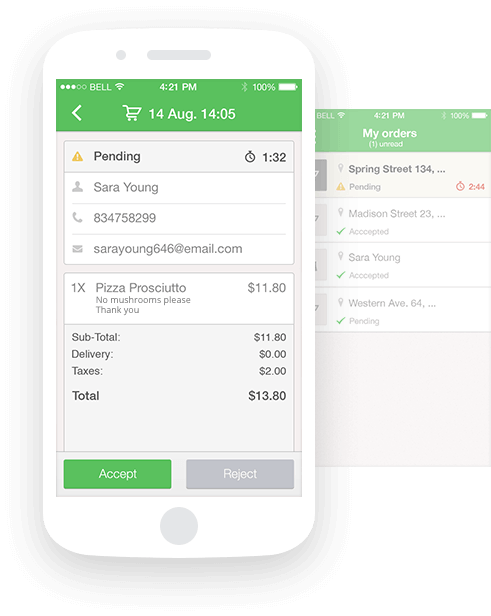 Which functions await you?
Orders via website and Facebook
Offer pick-up
Order ahead
Accept table reservations and pre-orders
Define delivery zones
Minimum order value per delivery zone
Delivery costs per delivery zone
Professional pictures of dishes
real-time order taking
Emergency call function in the event of an Internet malfunction
Numerous free discount promotions
Card payment and online payments
Multiple locations for your restaurants
35 different languages
Customers advertise for you, free of charge
and much more...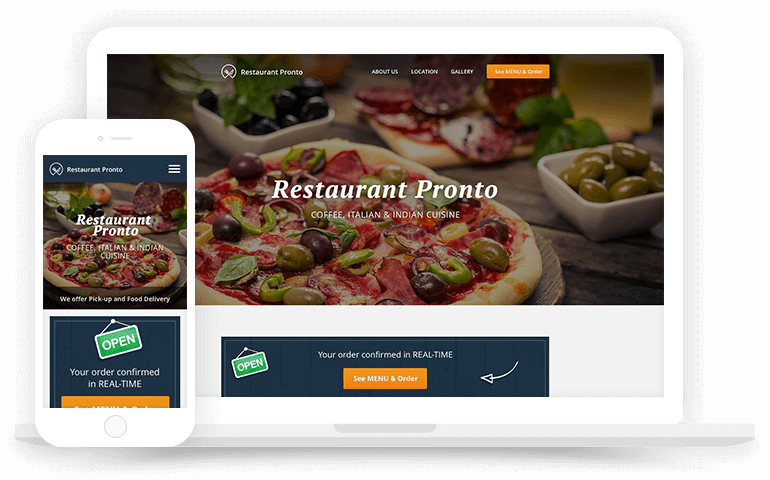 Easy to set up
With our online ordering system, you can easily accept food orders directly from your website or Facebook account.
It's very easy to set up: Our user-friendly admin tool is so intuitive that you don't need any expert knowledge to create your menus and link them to your website or Facebook.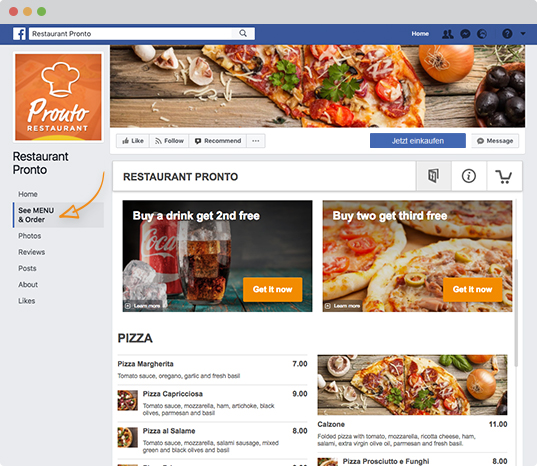 Facebook orders in no time at all
Most of your customers are on Facebook every day, with our system we pick them up there and take them to your digital restaurant. Simply add the "Buy Now" button to your book page and off you go. The best: After placing an order, your customers can advertise for you... free of charge!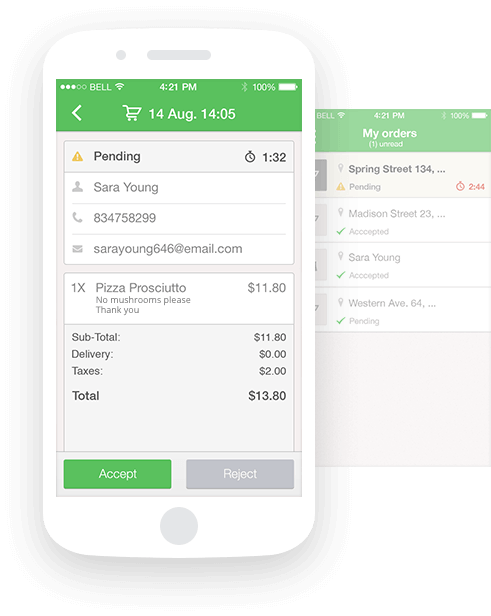 Receive and confirm orders via smartphone or tablet
With our system, orders are received in real time on your smartphone or tablet. Everything is ready and you can start right away. All you need is a WLAN smartphone or tablet and off you go.
When an order is placed on your website, Facebook page, or mobile app, you'll instantly see it on your Android or iOS device.
real-time order confirmation
After your customer has placed an order, your Smartphone/Tablet will start ringing, you now have 3 minutes to confirm the pick-up or delivery.
No more busy phones or misunderstood orders. Only you, your customers
and a clean and intuitive user interface.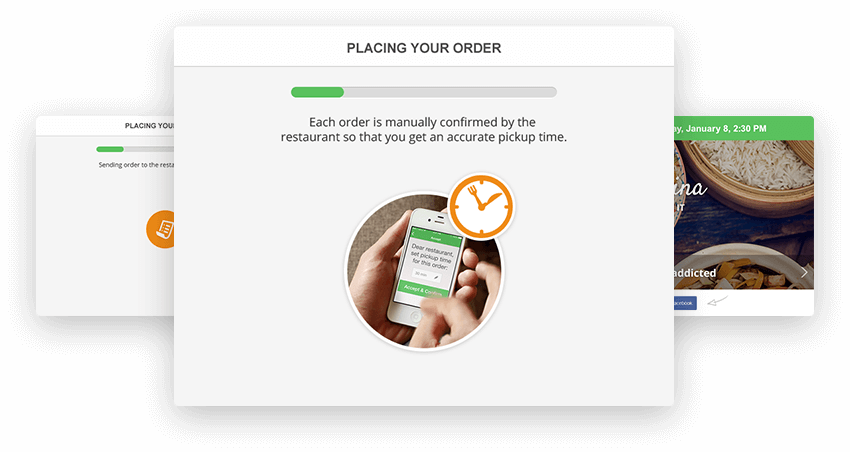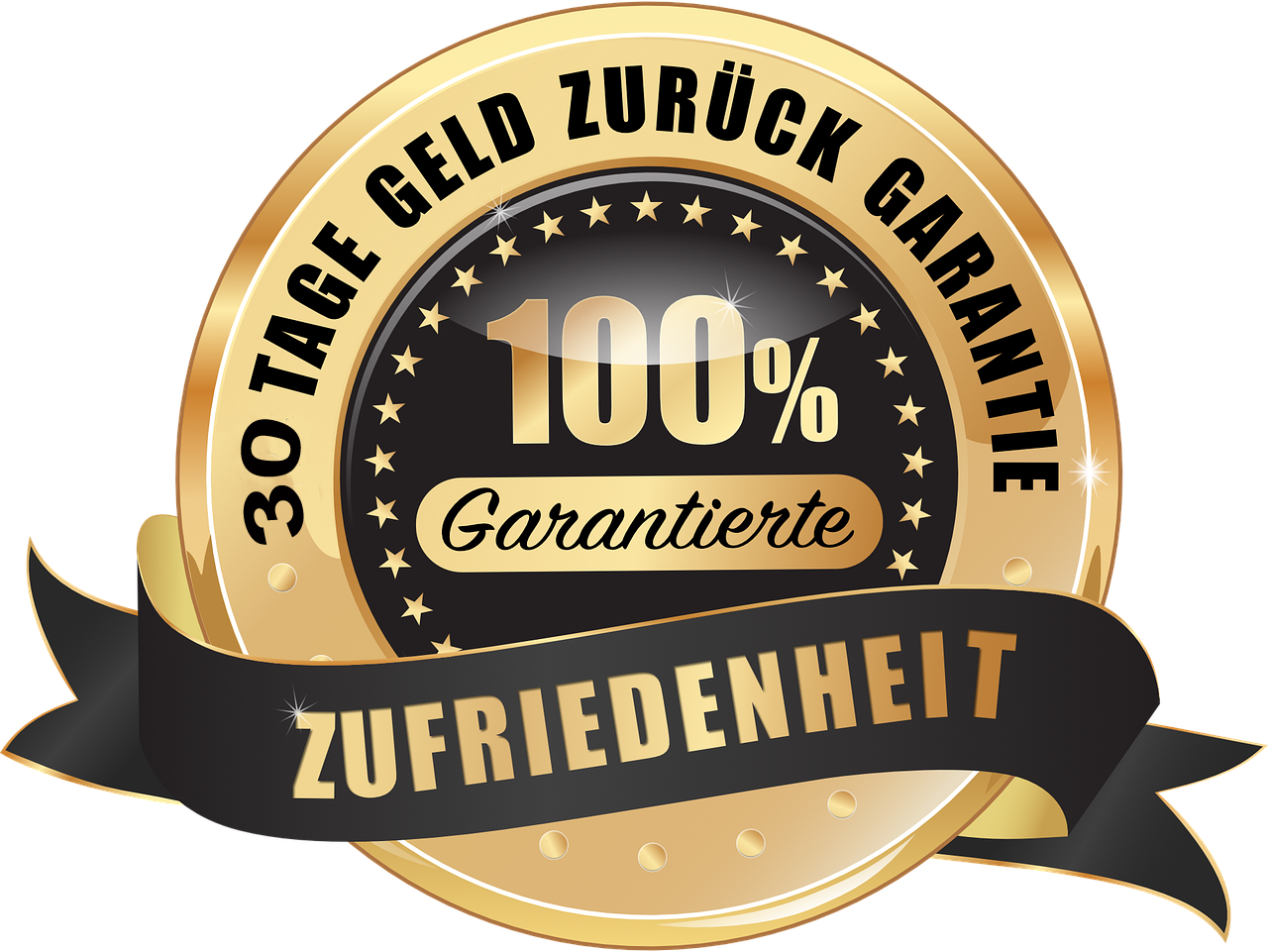 THE ORDERING SYSTEM FOR RESTAURANTS
Start your digital future NOW and create your own shop in no time at all. Our intuitive admin panel guides you step-by-step through all settings. You don't need any programming knowledge or expert knowledge.
The use of our ordering system is basically free of charge, no hidden costs such as monthly basic fee or revenue share. Only the provision of the system is subject to one-time costs.
After you have purchased our shop system, you will receive a link to your online access within the next 24 hours.
Sales optimized website
You don't have a website yet? Our builder immediately creates a mobile friendly website that is already search engine optimized and generates more online orders for your restaurant. The domain is already included, but you are welcome to use an existing domain.
Extended Promo-Marketing
With this fee-based additional service, you can hold several advertising campaigns simultaneously and efficiently address and profile your customers.
You can pursue multiple marketing goals and increase your sales opportunities.
Online / credit card payments
This module connects the ordering system with your payment gateway. It allows you to accept online payments directly to your account (the money does not go through us).
Brand apps for mobile devices
You want your own APP for your restaurant, via this service we create your own APP for download in the Apple Appstore and Adroid. This restaurant app contains App Store entries with your logo branding.